Courtesy of Oskar Blues Brewery
Seasonally Incarnated Brew Returns to Its Roots with Centennial Hops
Longmont, CO. and Brevard, N.C. - Oskar Blues Brewery is grabbing 2016 by the horns with the re-release of one of its core brews, Deviant Dale's IPA (8% ABV, 85 IBUs). Previously available year-round, this dry-hopped behemoth will now be available only seasonally and in limited release, so get it while you CAN.
The brew was the product of a happy accident in which the wrong bag of grain was used in a batch of flagship brew Dale's Pale Ale. From there, brewers dry hopped the IPA to perfection and made it more intense with each round of "testing" on a willing group of guinea pigs - regulars at Oskar Blues Grill & Brew in Lyons, CO.
The result is a devilish sidekick that boasts foreboding aromas - floral, derived from Centennial hops, and herbal from hedonistic Columbus dry-hopping. Deviant Dale's will storm onto shelves in a new 12 oz. can, just in time to warm the belly in spite of cooler temperatures.
"The decision to make Deviant Dale's available seasonally came as a result of the limited supply of punchy, floral Centennial hops that are the keystone of the recipe," says Oskar Blues Head Brewer Tim Matthews. "We are now able to be selective and incorporate only the hops that are insanely fresh and will provide optimal flavor."
Fanatics of the hellish brew can celebrate with Oskar Blues' brewing masterminds themselves at release parties taking place at the

Tasty Weasel

taprooms in ColoRADo and North Carolina on

January 15

.
ColoRADo's event (

4:30

-close) will feature Deviant Firkins (think Jamaican and pineapple), unfiltered Deviant Chowdah and BBQ from

Oskar Blues Homemade Liquids and Solids

, and a station for your little devils to create their own Voodoo dolls.
At the North Carolina brewery's event from 5-close, the masters will be brewing four specialty batches in a Deviant flight, including Bloody Mary, Pineapple Habanero, Blood Orange, and Honey Cardamom. Attendees will also enjoy tasty specialties from the Oskar Blues CHUBwagon, live music from Tina & Her Pony, colossal Nintendo and Deviant merchandise galore. A trolley is available to take attendees from Asheville to the brewery.
Since its inception, Deviant Dale's has won a slew of awards, including a silver medal at the Great American Beer Festival in the American-style IPA category in 2011 and a score of 99 from

Rate Beer

. Check the Oskar Blues Brewery

Beer Finder

to locate Deviant Dale's IPA near you.
About Oskar Blues Brewery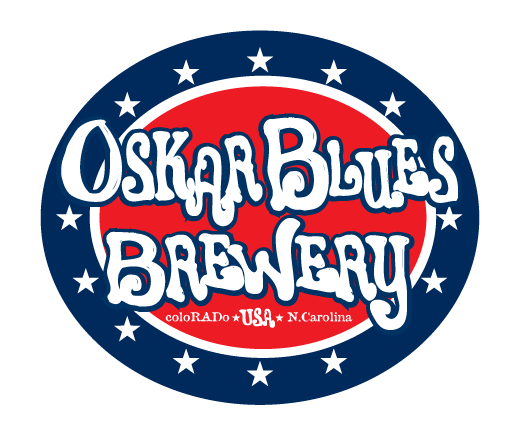 Founded by Dale Katechis in 1997 in Lyons, Colorado, Oskar Blues Brewery launched the craft beer-in-a-can apocalypse with hand-canned, flagship brew Dale's Pale Ale. Today, Oskar Blues is one of the fastest growing breweries in the country and operates breweries in Longmont, Colorado and Brevard, North Carolina while reaching to produce 200,000 barrels in 2015. The original canned craft brewery continues push innovation with creations like The Crowler while it distributes to 45 U.S. states, Washington, D.C., as well as parts of Canada, Sweden, and the U.K.
In 2013, Oskar Blues founded the

CAN'd Aid Foundation

, a 501(c)(3) nonprofit public charity that offers grassroots grants to those making a difference in the areas of community, the environment, music, and more. To keep up with all things Oskar Blues, visit http://www.oskarblues.com.