Courtesy of Oskar Blues Brewery
Joins shortlist of craft breweries with national distribution, hits other accomplishments in Q1
Longmont, CO, Brevard, NC, Austin, TX
-
Oskar Blues Brewery
, the brewery that launched the canned beer apocalypse, announced the addition of Montana, making the brew now available in all 50 states. Oskar Blues will partner with Summit Beverage Company in the Missoula and Butte markets and Bronken's Distributing in the Bozeman market to reach national distribution.
"When I first left my home state of Alabama, I was dead set on being a fly fishing guide in Wise River Montana. My wife and I never made it past Lyons, CO as the vibe of the surrounding mountains grabbed us and we put down roots. A few years later we started Oskar Blues." said Dale Katechis, soul-founder. "Now almost
20 years later
, we're completing our trip to Montana bringing our journey full circle."
The craft brewery continues exponential growth in the first half of 2016 with the release of BEERITO Mexican Lager and the opening of a third brewery in Austin, TX. Oskar Blues has maintained its position as the largest American craft brewery to package beer exclusively in cans, with growth hailing from both its flagship Longmont brewery and location in Brevard, NC. The Austin brewery and music venue, as well as the completion of its U.S. distribution in Montana will continue to fuel explosive growth in 2016.
As Oskar Blues expands its efforts to get cans of Dale's Pale Ale and the rest of the portfolio in the hands of beer drinkers all around the globe, the brewery will be making its first foray into the Southern Hemisphere with the launch of the Australian market in June. OB will partner with Phoenix Beers and will initially sell the six core Oskar Blues brands - Dale's Pale Ale, Mama's Little Yella Pils, Pinner Throwback IPA, Oskar Blues IPA, Old Chub Scotch Ale and Beerito Mexican Lager. The brews will be available in cans and draft.
In addition to the new Austin brewery, Oskar Blues Brewery helped fuel the development of partner Perrin Brewing Company's expansion to Colorado and orchestrated the acquisition of Cigar City Brewing in Tampa, Florida. The collaborations brought years of large-scale growth and resources along with expansion expertise to help both breweries strengthen their future position within the craft beer community. Similarly to Oskar Blues, Perrin and Cigar City's award-winning brews are well known and respected within the craft community.
Oskar Blues has continued to strengthen its core offerings as well as its ancillary brands like Hotbox Roasters and REEB Cycles. B. Stiff & Sons Old Fashioned Sodas recently released four new flavors and expanded distribution to include CO, NC and VA in 2016. The Oskar Blues fooderies group is expanding with the summer opening of CHUBurger and Hotbox Roasters Café brick and mortar locations in the RiNo district of Denver.
About Oskar Blues Brewery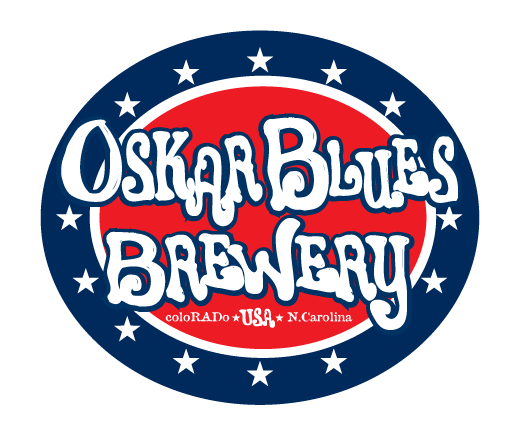 Founded by Dale Katechis in 1997 in Lyons, Colorado, Oskar Blues Brewery launched the craft beer-in-a-can apocalypse with hand-canned, flagship brew Dale's Pale Ale. Today, Oskar Blues is one of the fastest growing breweries in the country and operates breweries in Longmont, Colorado and Brevard, North Carolina, while producing 192,000 barrels in 2015. The original canned craft brewery continues to push innovation with the announcement of an Austin, TX brewery set to open in May of 2016 and creations like The Crowler while it distributes to all 50 U.S. states, Washington, D.C., as well as parts of Canada, Sweden, and the U.K.
In 2013, Oskar Blues founded the
CAN'd Aid Foundation
, a 501(c)(3) nonprofit public charity that offers grassroots grants to those making a difference in the areas of community, the environment, music, and more. CAN'd Aid has partnered with 52 organizations and provided nearly $400,000 in charitable contributions, bringing the total amount raised $1.9 million to date. CAN'd Aid's "do-goodery" efforts include:
Towns - building strong communities

Tunes - for your eyeholes and earholes

Treads + Trails - get outside and get after it

Love Yur Mama - save the blue marble