Oskar Blues Brewery Rolls up a Cigar City Blunt
Longmont, CO, & Tampa Bay, FL
--
Oskar Blues Brewery announced the acquisition of Tampa's Cigar City Brewing. Putting months of acquirement rumors to rest, the decision is driven by mutual irreverence, respect and desire to stay true to craft beer roots.
The combination stems from the want to take risks, sniff out bullsh*t and grow against-the-grain in an era of increasing competition within craft beer. The collaboration will match the years of large-scale growth, expansion expertise and resources of Oskar Blues with the strength of Cigar City's local following to help both breweries strengthen their future position. Similarly to Oskar Blues, Cigar City's award-winning brews are well known and respected within the craft community.
"Cigar City is facing next-level challenges and we needed to develop next-level skills and resources to meet them. But, we got into beer out of passion and an unwavering desire to travel our own path. We didn't want to just shove our round peg into some f*cking square hole and hope for the best. Florida craft beer drinkers want something they can proudly stand behind. These guys get that. They wrote the book on keeping it real," says Joey, founder of Cigar City Brewing. Joey will remain as CEO of Cigar City following the transaction.
Since 2009, Cigar City Brewing has achieved a near constant growth pattern reaching nearly 60,000 barrels in 2015, placing the Tampa Bay area and the state of Florida on the craft beer map. The partnership will provide additional investment for Cigar City's infrastructure growth within Florida.
"What Cigar City has done for the community of Florida craft beer is impressive. It's important for our culture to do business with people we want to hang out with and Joey and the gang fit," Dale Katechis, Soul Founder of Oskar Blues, stated about the new partnership.
Oskar Blues Brewery is the funky brewpub that started brewing beer in 1999 in the small town of Lyons, CO and is responsible for starting the craft beer-in-a-can movement in 2002 with Dale's Pale Ale. In 2008, the brewery expanded down the street to Longmont, CO. and added an additional brewery in Brevard, NC in 2012. Oskar Blues brewed 192,000 barrels in 2015 and announced another brewery in Austin, TX scheduled to open in May of 2016.
Terms of the acquisition are not disclosed.
About Oskar Blues Brewery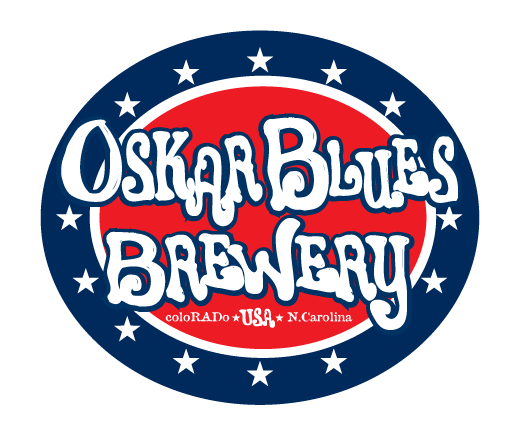 Founded by Dale Katechis in 1997 in Lyons, Colorado, Oskar Blues Brewery launched the craft beer-in-a-can apocalypse with hand-canned, flagship brew Dale's Pale Ale. Today, Oskar Blues is one of the fastest growing breweries in the country and operates breweries in Longmont, Colorado and Brevard, North Carolina, while producing 192,000 barrels in 2015. The original canned craft brewery continues push innovation with the announcement of an Austin, TX brewery in May of 2016 and creations like The Crowler while it distributes to 49 U.S. states, Washington, D.C., as well as parts of Canada, Sweden, and the U.K.
In 2013, Oskar Blues founded the
CAN'd Aid Foundation
, a 501(c)(3) nonprofit public charity that offers grassroots grants to those making a difference in the areas of community, the environment, music, and more. In 2015 alone, CAN'd Aid partnered with 52 organizations and provided nearly $400,000 in charitable contributions, bringing the total amount raised $1.9 million to date. CAN'd Aid's "do-goodery" efforts include:
Towns - building strong communities
Tunes - for your eyeholes and earholes
Treads + Trails - get outside and get after it
Love Yur Mama - save the blue marble